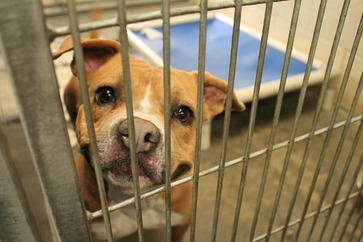 Cupcake loved her Kuranda bed while she was waiting for adoption!

HALO needs more beds for the homeless dogs.
The dogs at the shelter all have some kind of bedding, such as blankets, but because the floors are concrete, what they really need is Kuranda and Perla beds, which raise their blankets off the floor and give them somewhere super comfortable to snuggle.

All the animals at the shelter under HALO's care already have raised beds. However, we share a building with Maricopa County Animal Care and Control, and the stray animals that they care for don't have raised beds. We want to help them give their animals the same level of comfort that the HALO animals have.
Perla and Kuranda beds work the best at the shelter because they're easy to clean, sturdy, and comfortable. We put an easy-to-wash blanket on top of the beds, so the dogs can be comfy without overfilling up our limited laundry machines with bulky, hard to wash bedding.
A pair of anonymous donors have generously offered to match all donations made towards dog beds, up to $10,000! When you buy one bed for one dog, you're really helping with two beds for two dogs!

When we buy the beds ourselves all at once, we get a shelter discount and save on shipping, so we're saving up to get all the beds we need. The total number we need is 100 Kuranda beds and 100 Perla beds.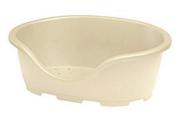 Perla beds, well suited for small dogs
Kuranda beds, well suited for large dogs
Please help the dogs stay clean, dry, and comfortable during their stay by making a donation towards dog beds. Don't forget: A wonderful couple (and their dogs, adopted from HALO) have offered to match all donations given towards dog beds, up to $10,000!
That means each bed you donate actually becomes two beds!
A small Perla bed is only $22, or you could buy one of each kind of bed for $161. Whatever amount you can give is a great help.
Perla beds are new so they're hard to find for sale online, but if you prefer to buy a Kuranda bed yourself and have it shipped to the shelter rather than give a monetary donation, you can do that here.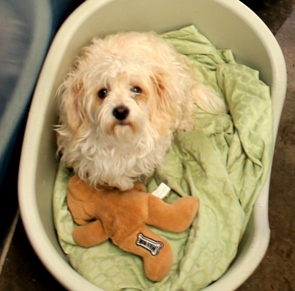 Bobby, a HALO dog snuggling in the Perla bed in his kennel.

On behalf of the animals, thank you!