Want to support the homeless animals here at the shelter this holiday season?
Well, you have many options!
1. Contribute to the 2011 Holiday Donation Drive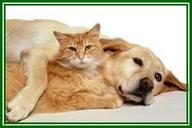 Please help us help the homeless animals by making a personal holiday gift to HALO's 2011 Holiday Donation Drive. Our goal is to raise $25,000 (enough funds to spay or neuter a whopping 500 homeless dogs and cats) by December 31st!
2. Give a Donation as a Holiday Gift
Surely there's an animal lover in your life who would be overjoyed to know that you have chosen to help the homeless animals in their honor! We will send them a card letting them know about your gift (the donation amount will not be listed).
3. Send a Toy to a Special Pet
Your gift of $25 or more (which includes shipping) will help the homeless animals in our community as well as brighten the holiday of a special pet. We will send a gift-wrapped toy (for a cat, small dog, or large dog) along with a card letting the pet know you are thinking of them this holiday season.