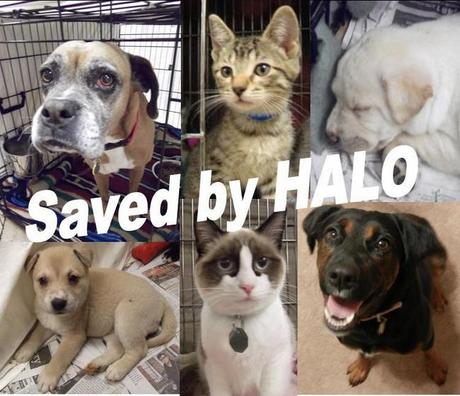 Well? How many animals has HALO saved this year?
Our adoption numbers are still through the roof. As of today, we have had... drumroll please...
3,480 adoptions so far in 2011!
This is an incredible increase over last year's adoption number of 2,594. 34% more adoptions is just astounding. That's 886 MORE amazing cats, dogs, kittens, and puppies that went to new homes this year than last thanks to our work. We have also started a new transport program in November where we have sent over a dozen of our small dogs up to a shelter in Prescott, where small dogs are scarce in the shelter to help increase our lifesaving efforts in Phoenix. Saving lives is what HALO does best. There is nothing more rewarding than that!
What does it mean to save 3,480 animals? Think about them one at a time!
Cajun... we saved him!
Snoopy...we saved him, too!
It's hard to wrap your head that number. Each and every one of them are such individuals with their own likes, dislikes, and their own unique sweet faces. So many more sweet faces went to great new homes this year. Think of Cajun and Snoopy... then try to think of how amazing 3,480 is!
There is still a little time left in 2011, so hopefully we'll have a handful more adoptions by the end of the year!
HALO just keeps on growing...
so we can do more and more for our furry friends.
We won't stop here... there are more animals to save. Stay tuned to see what amazing things we will accomplish together for the animals in our community in 2012!